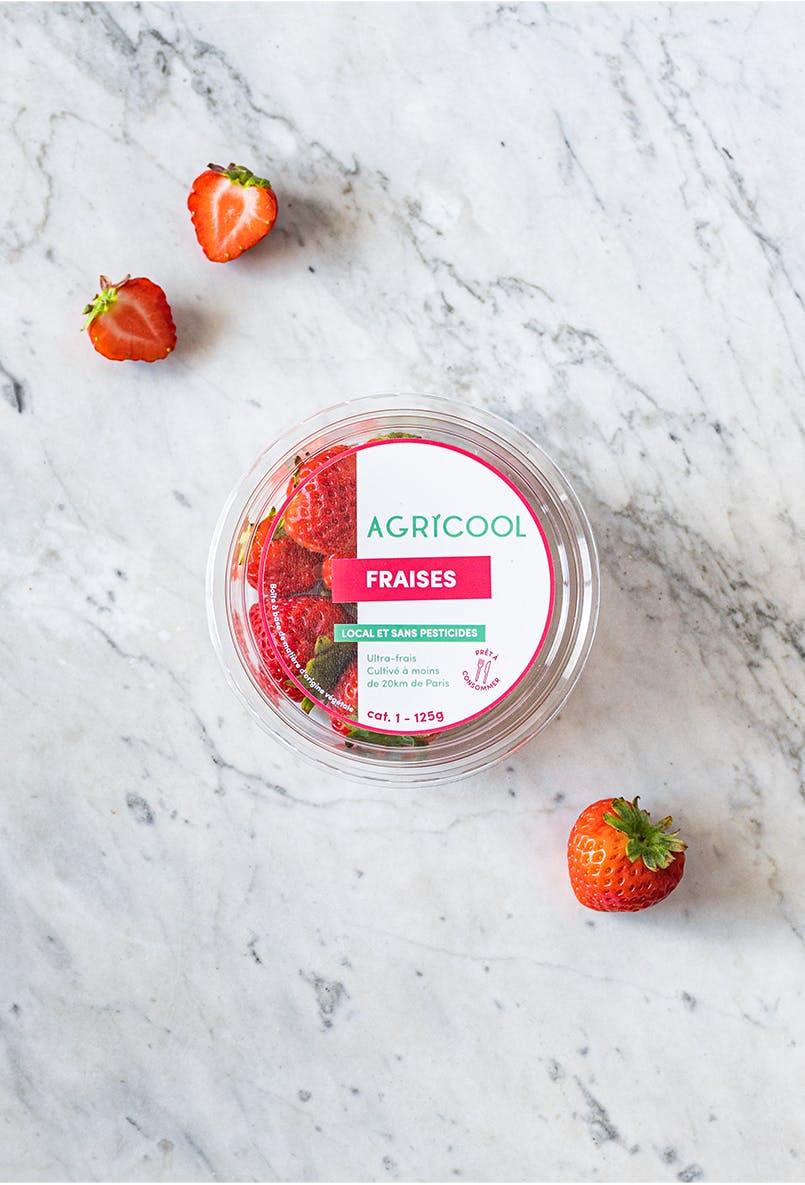 Strawberries
The shining star of the fruits and vegetables aisle, the one every foodie loves. Strawberries often come from far away, we decided to grow ours right here. Better taste, closer to you.
Our strawberries are fresh, pesticide-free, local, and last but definitely not least, 100% delicious.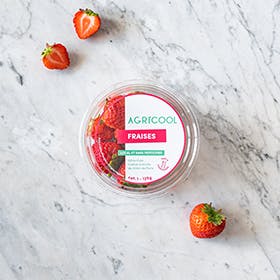 | | |
| --- | --- |
| Variety | Magnum |
| Origin | Paris and Île-de-France |
| Packaging | PLA (learn more) |
For storage, we recommend that you keep our products at room temperature or in the bottom of your refrigerator.
Our strawberries grow in a 100% clean environment. You can wash them if you wish, but it's not essential. To maximise the aromas, take the strawberries out of your fridge 20 minutes before tasting.
Local
Products grown in the city, in an ultra-local way, as close as possible to your home and your favorite shops.
Healthy
Fruits and vegetables harvested when fully ripe to guarantee the best nutritional quality and great taste.
Sustainable
A sustainable production, pesticide-free, powered by renewable energy, saving 90% of water and nutrients. Added bonus: even our packaging is sustainable!