Strawberry & basil jam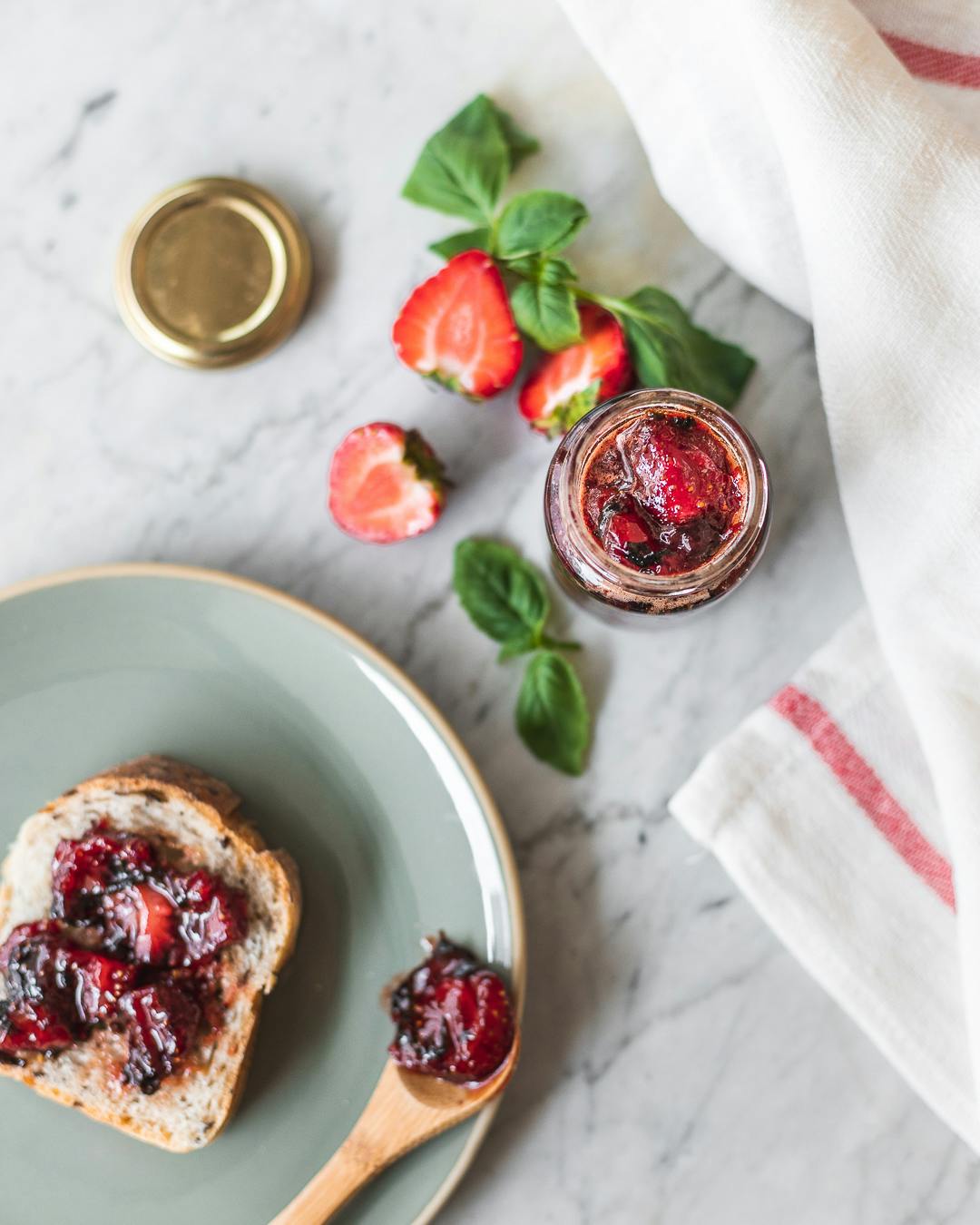 Ingredients
1kg of Agricool strawberries
1 pack of Agricool basil
250g jam sugar
1/2 lemon

Preparation
Remove the stalks from the strawberries, cut them into pieces and coarsely chop the basil leaves.
In a pot, mix the strawberries and basil with the jam sugar and the juice of half a lemon.
Heat to boiling. The jam should thicken gradually. Remember to stir gently so that it does not stick to the bottom of the pot, and keep doing this until you get the texture you like.
Dip your jars into boiling water and fill them with jam. 
Close them immediately and turn them upside down (this helps to seal them, so you can keep them for a long time).
And voilà, your jam is ready to be spread, cooked or eaten right out of the jar!