Strawberry cookies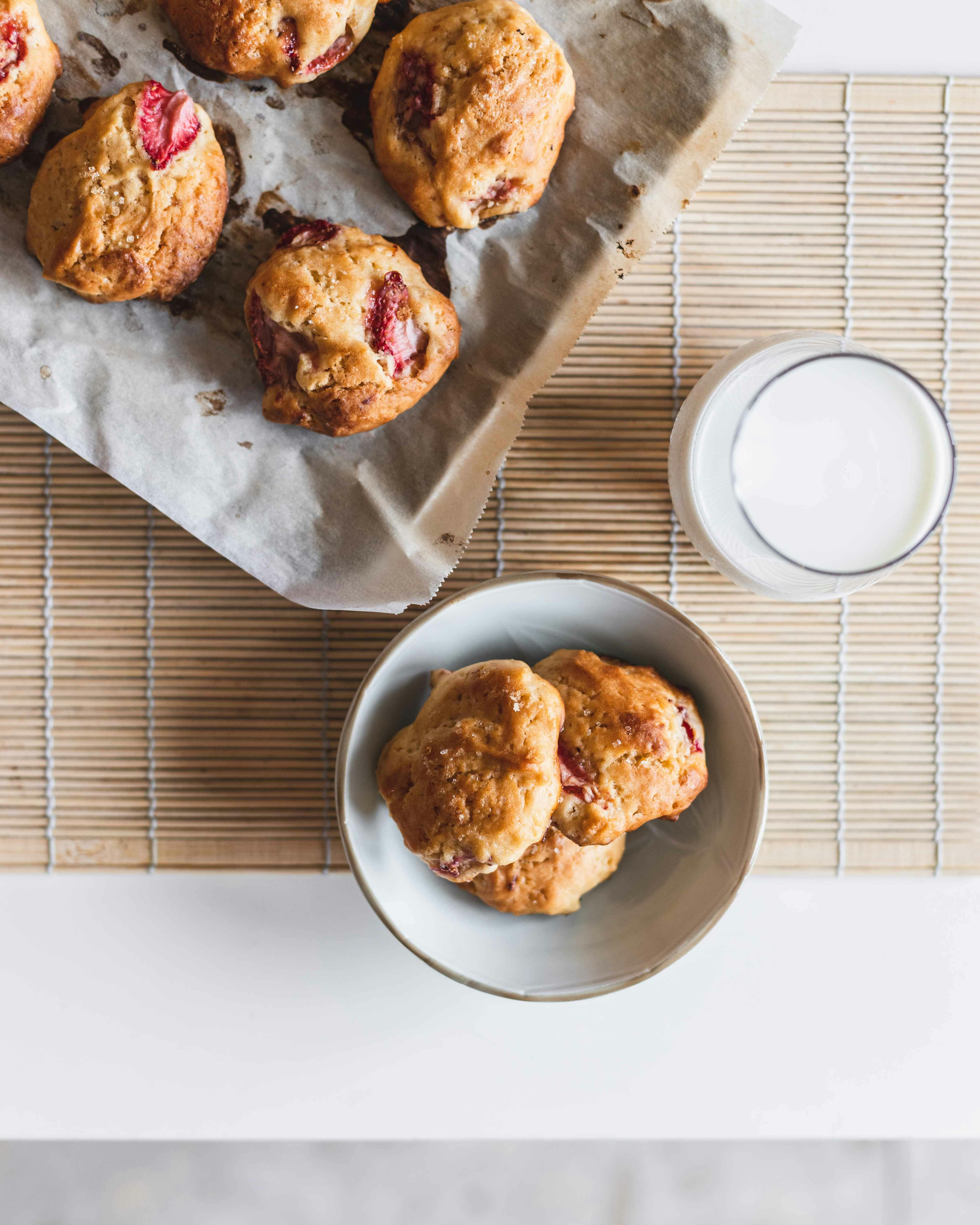 Ingredients
300g of flour
140g melted semi-salted butter
140g cane sugar
140g of brown sugar
1 whole egg
1 egg yolk
1 teaspoon vanilla extract
250g of Agricool strawberries
1 teaspoon of baking soda
Icing Sugar
Preparation
Preheat your oven to 180°C (th. 6)
In a first bowl, mix the melted butter, eggs and vanilla. In a second bowl, mix the dry ingredients (flour, sugar, baking soda).
Pour the contents of the first bowl into the second, mixing gently with a spatula to obtain a homogeneous dough.
Cut the strawberries into small cubes and add two-third of them to the mixture. 
Form small balls of dough and place them on a sheet of baking paper.
Add the remaining strawberries to the top of the cookies for a nice look.
Bake for 8 minutes and get the cookies out when the edges are lightly browned. 
Once cooled, sprinkle them with icing sugar.
Here we go, fruit cookies (yes, you read correctly!)