Strawberry & pumpkin porridge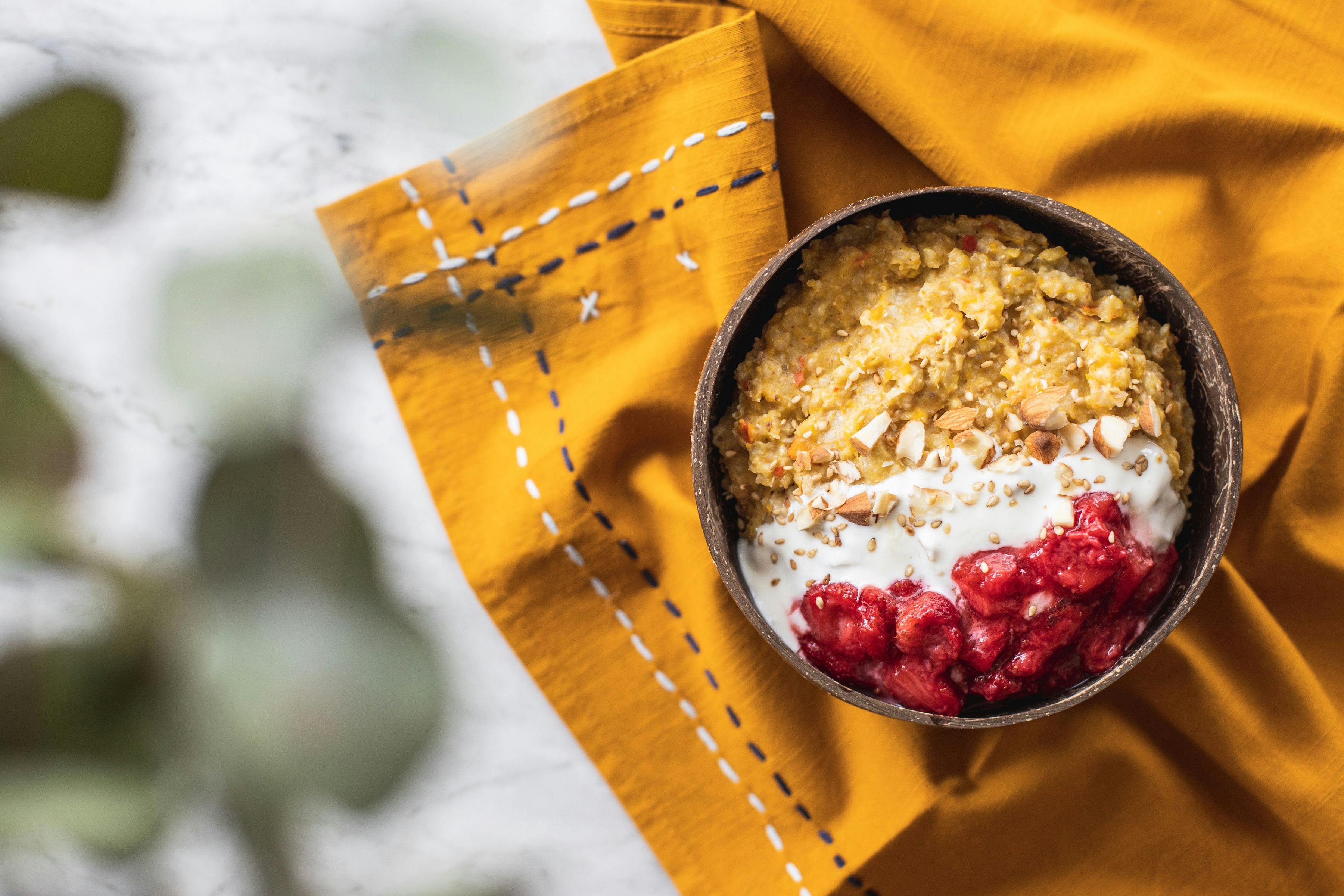 Preparation time: 15 minutes
For: 2 persons
Ingredients
1 punnet of Agricool strawberries
50g oat flakes
240ml of vegetable milk
250g pumpkin puree
1 tablespoon brown sugar
1 tablespoon maple syrup
Cinnamon
Preparation
Cut your strawberries into small wedges and cook them over low heat in a saucepan with a teaspoon of water.
Add a spoonful of brown sugar to the strawberries and simmer gently.
Meanwhile, over medium heat, mix the milk and the oat flakes.
Bring to a boil and stir until you get the consistency you prefer.
Add the pumpkin puree and a pinch of cinnamon to the mixture. Simmer for one minute.
Pour the porridge into two bowls and cover with the strawberry compote. A drizzle of maple syrup, and it's ready.
Now that's the most comforting breakfast ever!
#AGRICOOLCLUB
Did you make this recipe?
Share your photos on Instagram @_agricool