Savoury pumpkin & coriander pancakes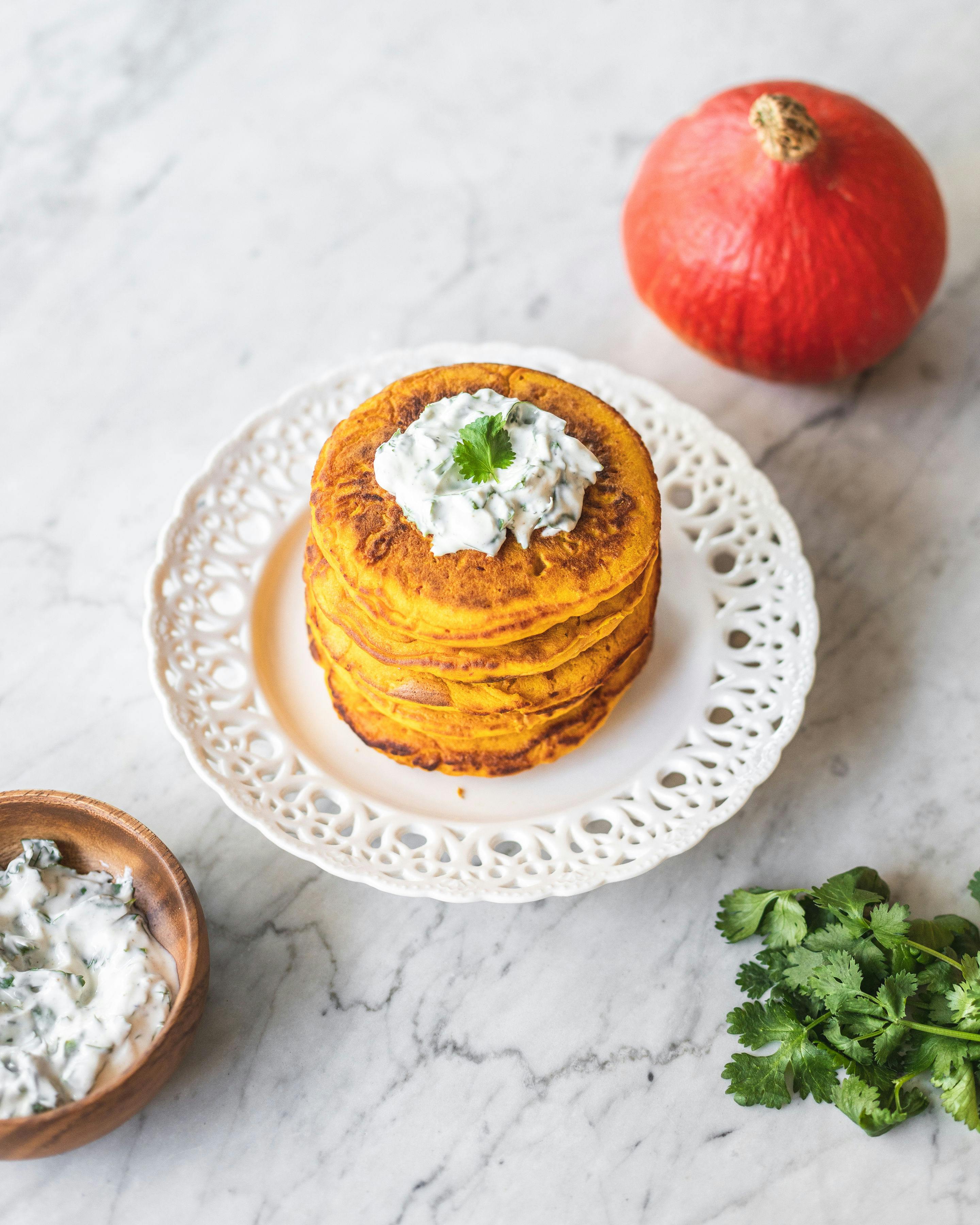 Ingredients
For the pancakes
300g of pumpkin
1 egg
10cl milk
30g of butter
150g of flour and 1 sachet of baking powder
For the cream
1 tub of fresh coriander
1 Greek yogurt
Salt and pepper
Preparation
Peel and cut the pumpkin into large pieces and put it in the oven at 180°C for 20 minutes.
Once cooked and cooled, mix it with the milk.
Add the melted butter, egg, flour and baking powder and whisk. The mixture should not be too liquid. Season with salt and pepper.
For the cream, mix the Greek yoghurt with the chopped fresh coriander, salt and pepper.
It's baking time. In a buttered or oiled frying pan, cook one ladle of dough at a time. Turn your pancake over when bubbles begin to appear around the edges.
There you go, enjoy!