Creamy carrot coconut coriander soup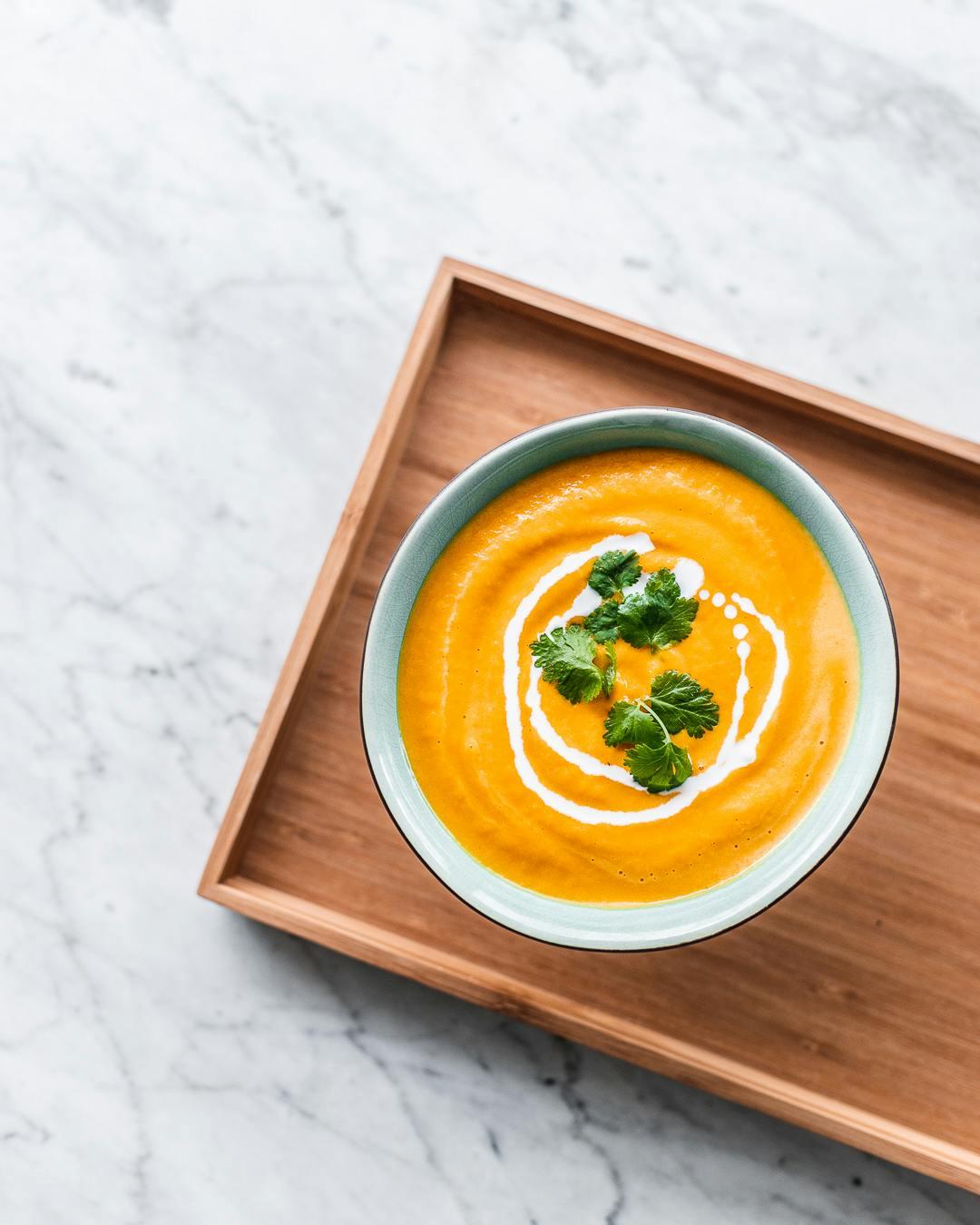 Ingredients
1 pack of Agricool coriander
3 carrots
1/2 onion
10cl coconut milk
1 tbsp ginger powder
1 tbsp coriander powder
1 pinch cumin powder
50cl of water
Salt and pepper

Preparation
Coarsely chop the carrots and onion and fry them over high heat in a little olive oil with the ginger powder, coriander powder and cumin.
Once the carrots are lightly browned, add the water so that it just covers everything.
Cover and leave to cook for about 40min. Once the carrots are cooked, blend everything with a hand blender.
Once mixed, add the coconut milk and, over high heat, whip the velouté for five minutes. It is at this stage that we create its airy texture.
Season with salt and pepper, then add a few sprigs of fresh coriander just before serving.
And voilà, a homemade velouté of infinite sweetness.