Basil crackers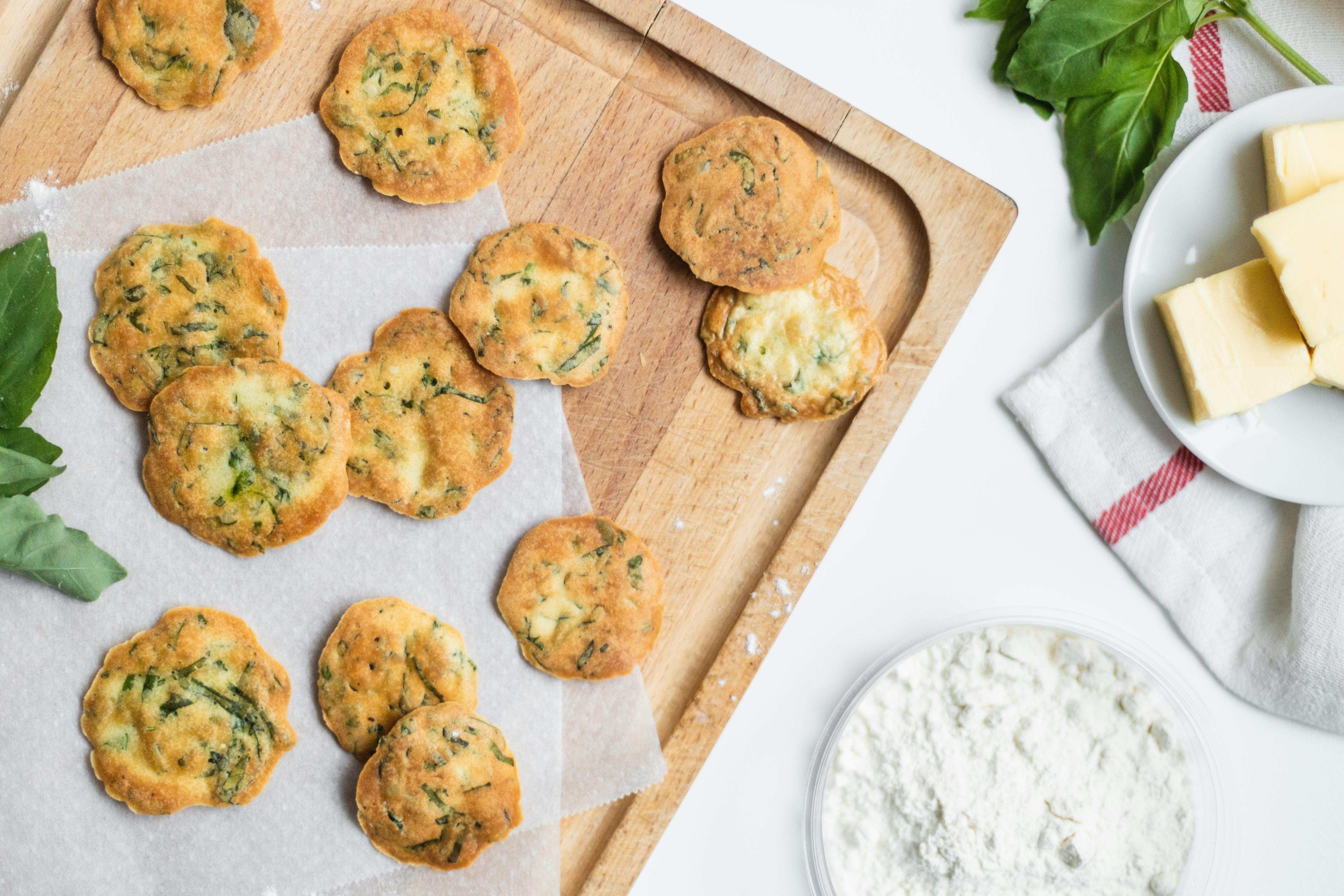 Ingredients
1 pack of Agricool basil
50 g butter
50 g flour
10 g cornstarch
2 egg whites
40 g pitted olives
Salt & Pepper
Preparation
Melt the butter, then chop your basil and olives.
Whisk your egg whites with a fork and add the flour and cornstarch.
Once the mixture is well blended, add the melted butter, olives and basil.
Add salt, pepper and mix.
Cover a baking tray with greaseproof paper and use a spoon to make small rounds of dough.
Bake at 180°C (th. 6) for about ten minutes. Remove from the oven when the crackers start to brown.
Let the crackers cool down a little, and bon appétit!
#AGRICOOLCLUB
Did you make this recipe?
Share your photos on Instagram @_agricool