Autumn salad with figs, prosciutto, Roquefort and walnuts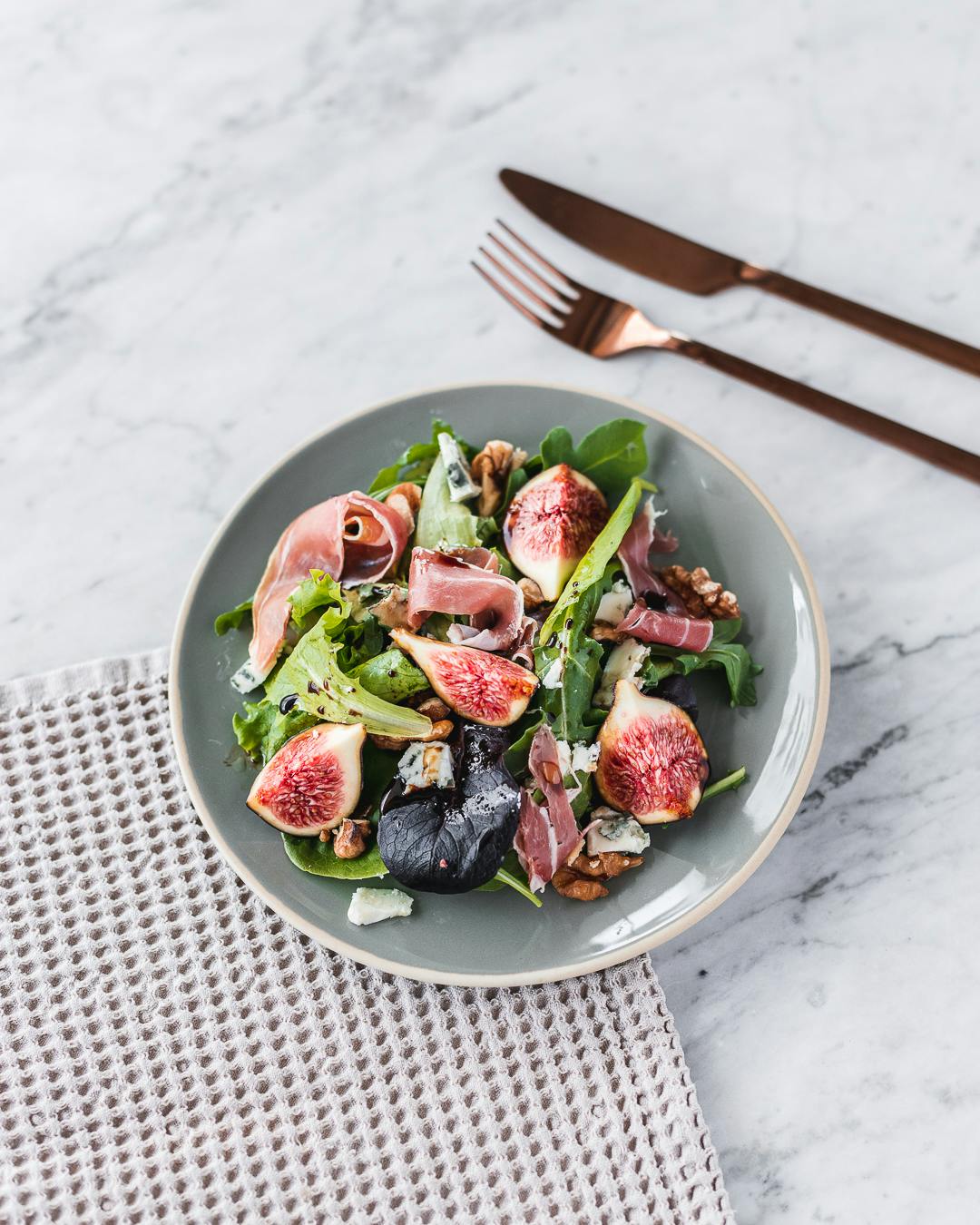 Ingredients
1 Agricool Lettuce Mix
5 beautiful figs
4 slices of prosciutto
1 handful of walnuts
Roquefort
Olive oil 
Balsamic Vinegar
Salt and pepper
Preparation
Wash your figs and cut them into quarters.
In your plates, place a few handfuls of Mix Laitues, the figs, the slices of prosciutto, and crumble roughly the Roquefort cheese.
Season with olive oil, balsamic vinegar, pepper and salt.
Add a few crushed walnuts before serving.
And voilà, your autumn salad is ready!